While home prices are up 5.05% across the country, where does Indiana fall? Indiana home prices have risen the most regionally with a 7.13% gain. If you are waiting to make your move, it might end up costing you on the buy-side. Take a look at the national number break-down.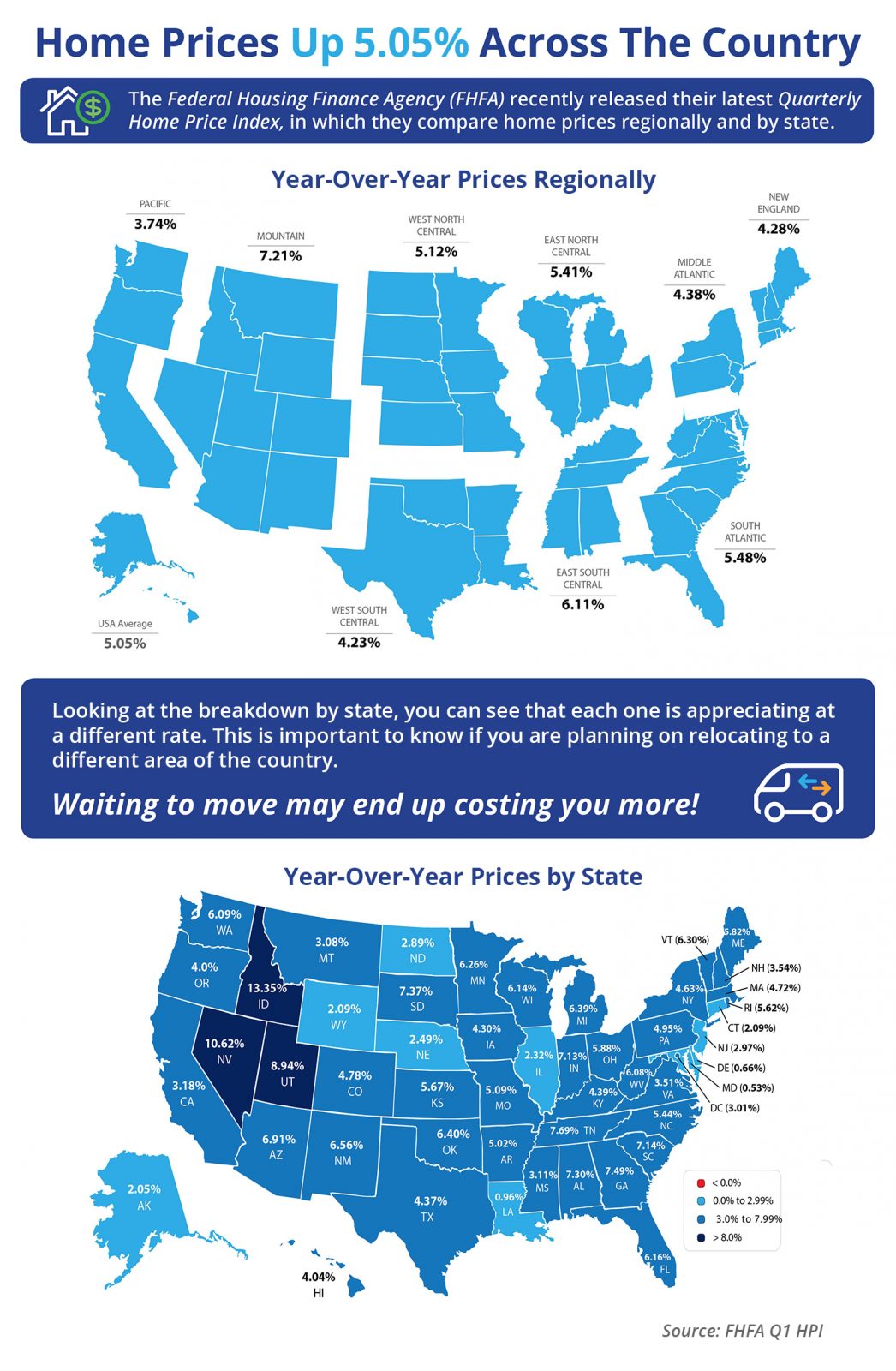 Some Highlights:
The Federal Housing Finance Agency (FHFA) recently released their latest Quarterly Home Price Index report.
In the report, home prices are compared both regionally and by state.
Based on the latest numbers, if you plan on relocating to another state, waiting to move may end up costing you more!